Today it feels like winter again. We have gone from 86 deg F last week this time to 60 deg F today. It's crazy I tell you. I am real glad because I function way better when it is cooler!!! This week
Sassy Lil' Sketches
has a card sketch. I am determined to get better at creating cards and the only way to do that is to practice. This is the sketch that Cherie provided.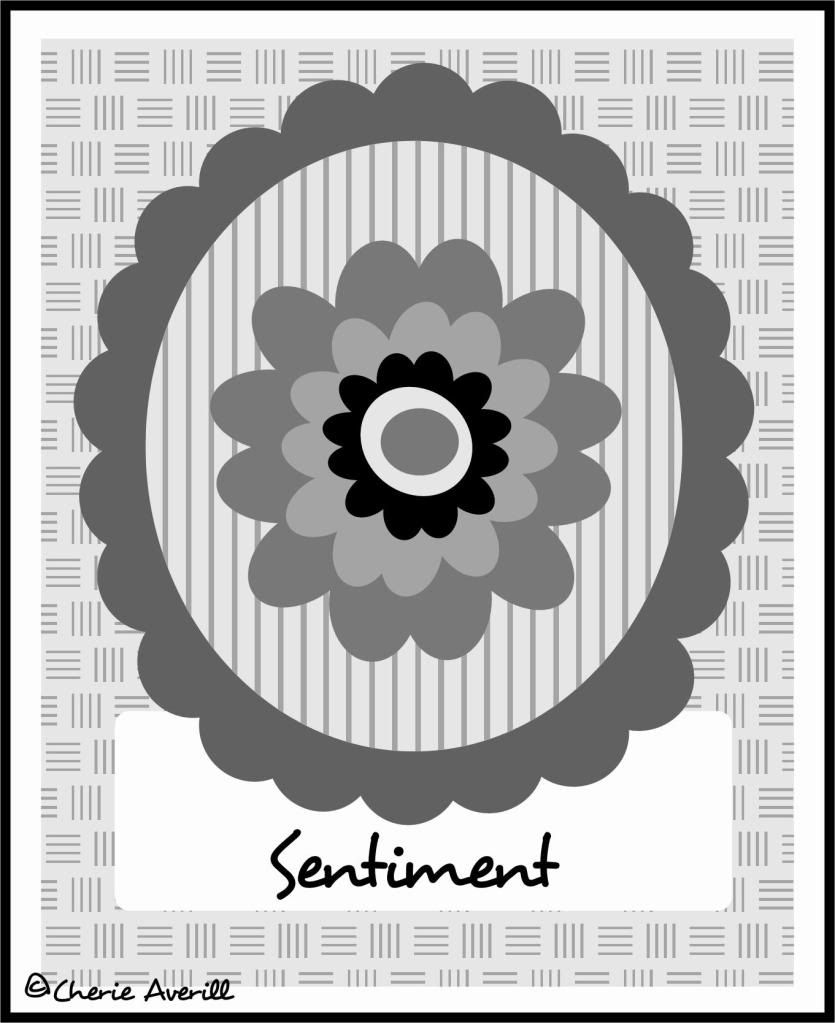 My card is very basic, but hey I tried!!!
Not too bad for a beginner. I do dream of the day that my cards will look as good as all the others do. I am dying to try the fancy stamping and coloring stuff, but I need to build up a whole lot of courage before I do that. I have bought all the "stuff" now I just need to wake up feeling brave....Heehee.
Until next time ~ take care. Please leave a comment if you visit, that way I can return the compliment and visit your blog. Thanks for looking!!